Citation of Australia Registered as a Company in Washington D.C.

Co-Founder of Wake Up World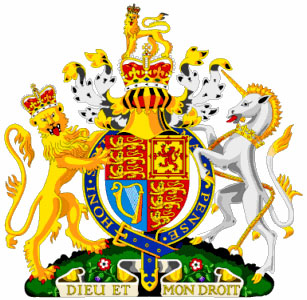 Vs.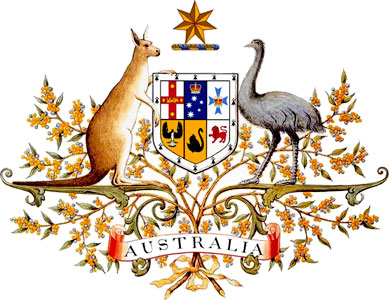 Which represents real (de jure) government in Australia?
Which is seen on "government" literature ?
Would you be surprised to find a company with the same name as your country registered with the
Security and Exchange Commission
(SEC) in Washington DC?
Well, guess what?!
Among those listed as corporate entities by the United States SEC are:
Interesting! So what could all this mean?
For the purpose of this article we will follow the example of Australia.
AUSTRALIA… THE LUCKY COUNTRY?
SEC Central Index Key (CIK): 0000805157
SEC Standard Industrial Code (SIC): 8880 (UNKNOWN)
SEC Business Address: 1601 MASSACHUSETTS AVE NW WASHINGTON DC 20036
WELL, THAT CERTAINLY RAISES SOME QUESTIONS!
Why is a company called 'COMMONWEALTH OF AUSTRALIA' registered in Washington DC?

What reason could there be for a country to be registered as a company?

By definition, aren't corporate and government entities mutually exclusive?

And doesn't government regulate companies?

Why would Australia be registered with the SEC in the United States?

And why would it provide a 'Prospectus' and annual 'Economic and Fiscal Outlook' documents to the SEC?

And be subject to SEC regulation?

Why is the

Great Seal of Australia

a trademark registered with

United States Patent and Trademark Office

?

Could the 'Australian Government' be a corporate entity masquerading as real government, for profit, and not for the purpose of governance?

Does the 'Australian Government' truly represent "the people" and not shareholders in another country?

Why do today's government departments have corporate mission statements like "

we provide services on BEHALF of government

" and "

our CLIENTS include government

..."?

What happened to "we ARE government"??

Does this suggest they are NOT true government, but a company masquerading as government?

If a company registered in Washington DC is falsely claiming government status in Australia, what happened to the real (de jure) government with a similar name?

And when?

And are the laws in Australia therefore just rules for employees and contractors of the corporation?
INTERESTING. LET'S LOOK A LITTLE CLOSER…